According to the association's articles of association and the working rules of the engineering and technical professional committee, all members of the Committee approved the members of the first leading organization. Chairman Xiang Wei of Shenzhen baishite Stone Industry Co., Ltd. served as the chairman of the committee, Fu Haibo as the executive chairman of Qiyi stone, universal stone, Kangli stone, Opali new material, fenghuishi, Weiye stone, Zhuoxin property, Xinxin The person in ge of 9 enterprises, including huishuangyi abrasive tools, Tongli new materials and sichuanli stone care, serves as the vice president. The general manager of Bosen stone decoration, Kou Haibo, serves as the secretary general, while Feng yongcong and Li Dongmei serve as the executive deputy secretary general.
In his speech, he said to the president that he would work with the leading group of the committee to shoulder the responsibility and fulfill the mission, so as to promote the implementation of the work of the engineering and Technical Committee.
▲Unveiling ceremony of Engineering Technology Professional Committee
▲Chairman Huang Zehong presents the certificate of chairman of stone engineering technology committee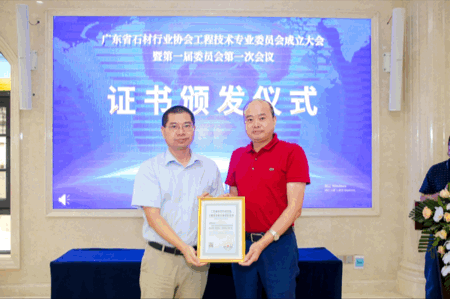 ▲Certificate of vice president and Secretary General of stone Engineering Technical Committee presented to Chairman Wei
5、 The focus of work and urgent problems in the industry
        The meeting put forward the work focus of the engineering and Technical Committee and the work plan to be carried out, mainly including: cooperate with the government to do a good job in the supervision and inspection of the quality and safety production of stone engineering, and improve the overall quality and technical level of stone engineering. Promote the technical innovation of stone engineering industry, promote the implementation and application of new technology, new material and new process, standardize the industry behavior, guide the industry enterprises to self-discipline, establish the engineering industry guidance price, organize special lectures and salons, hold training, etc.
As an open cooperation base and public welfare sharing platform, the leading group of the committee also put forward opinions on how to build its own organization, actively absorb peers who are interested in serving stone engineering to join the association, and jointly a new situation in the industry.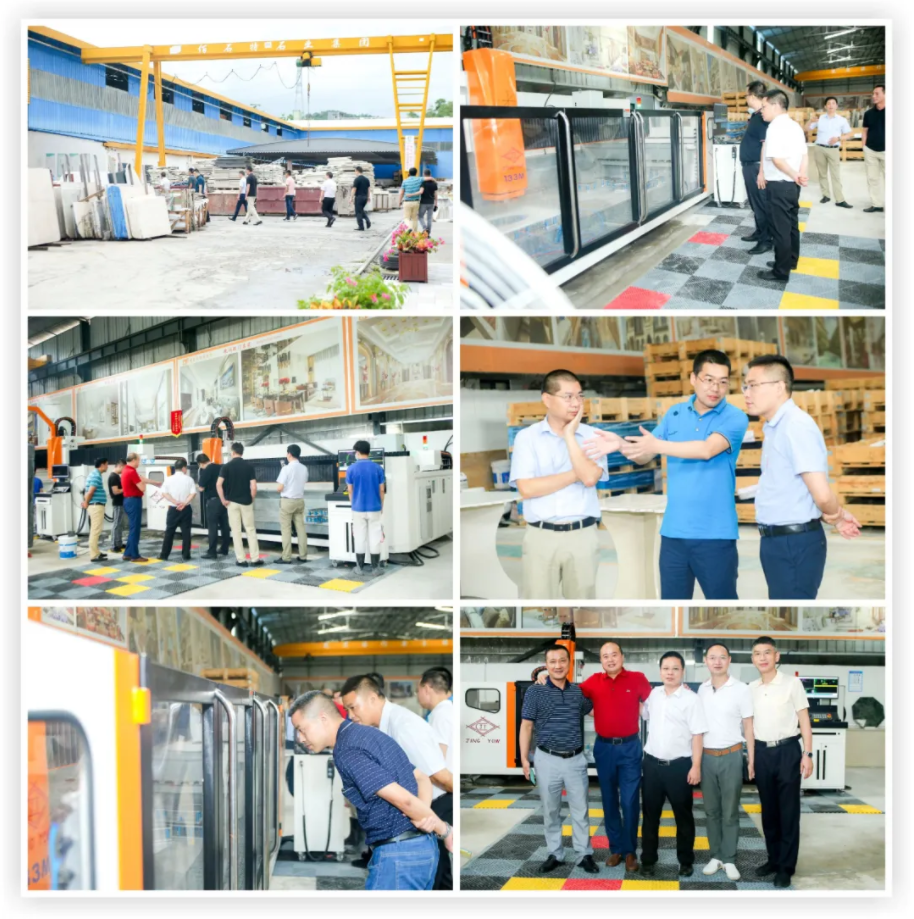 ▲Participants visited the workshop of Shenzhen baishite Stone Co., Ltd
6、 A grand gathering of unity and hard work
The meeting was successfully concluded in the exciting upward music of "cohesion and unity". All members of the Committee and the guests visited the newly built stone exhibition hall and production workshop of Shenzhen baishite Stone Industry Co., Ltd., and attended the exchange dinner at Sheraton Hotel of Shenzhen Bolin Tianrui. During the dinner, everyone exchanged views, chatted and toasted and inspired their thinking. I believe that the future of stone engineering industry will be better!